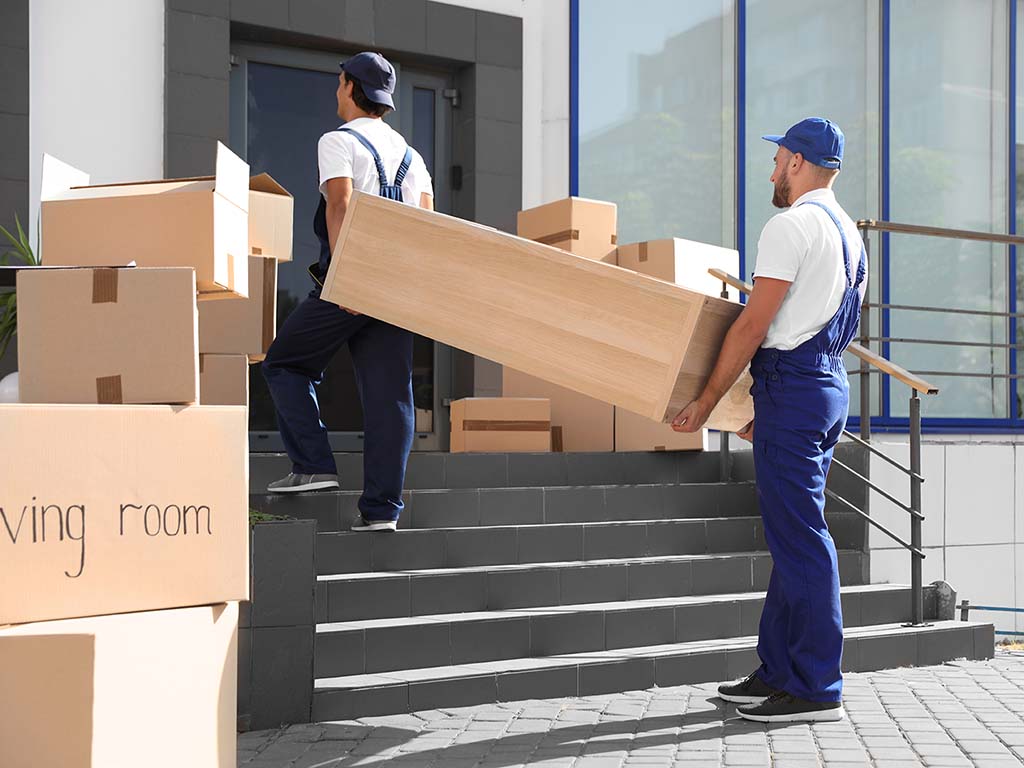 Moving day is rapidly approaching, and you're still not sure whether to hire a professional mover or take on this move yourself.   I don't know about you, but I like to have full control over situations dealing with my personal belongings. Even when I have hired a professional moving company, I was there every step of the way to ensure a smooth move and even give a helping hand at times. If a box was dropped, I unpacked it right away to ensure accountability. Having them there saved my back though, literally. I couldn't have endured the strain on my body these companies do this every day for a living, so they are used to the lifting.  Here are some pros and cons of both sides of the coin to help you decide whether you should handle the move yourself or hire a professional mover.
Pros of Moving Yourself
Set your own hours!
Choose the vehicle & moving supplies. Borrow and use free items, use your pick up or a friend's.  If you have good friends, this is a good time to cash in favours!
Decide how to handle the boxes and whether or not to seal items in boxes. Moving companies require that you seal all boxes.
You can handle certain items with more care than others because you know what is inside those boxes.
Loading the truck can be tricky, and you will be master of the load!
When boxes arrive at the new house, you know where they should go, not just dumped all in one room to be moved by you later.
Much more cost effective than hiring a moving company
Cons of Moving Yourself
Prepare to work very hard that day(s).  Heavy lifting and maneuvering to get items out your door without damaging woodwork and hinges, to fit items in the vehicle and through yet another door!
Taking on the task of extra planning for your move. This means gathering boxes and buying packing items, borrowing items and remembering to return them. Never mind the actual wrapping and packing of your belongings. You will also need to recruit friends and family for their help that day, remembering all the while that when people are working for free, they can come up with any excuse to bail on you last minute.
If you are taking the day off work, consider your lost wages as part of the expense.
Helpers are can often damage your items, and in most cases, won't tell you or replace them.
Pros of Hiring a Professional Mover
 It's sometimes tough to ask favours of friends and family. If this doesn't sit well with you, hiring a professional mover will make more sense for you.
Professional movers have the tools and experience to solve arising problems such as a couch not fitting through the door.
You will get to sit back and relax on moving day!  You won't experience the mental or physical stress of a move.
Cons of Hiring a Professional Mover
Less flexibility. Moving companies require all merchandise be placed in boxes, sealed & ready to be loaded onto the moving truck when they arrive at their scheduled time. What if that antique lamp your grandmother passed on to you doesn't fit in any given box?  You will be moving these items yourself or paying extra because of liability reasons.  Suppose a last minute project held up your packing and your move cannot be rescheduled?
Hiring a professional mover can be EXPENSIVE!  This is the major reason anyone would consider moving themselves.  The cost of hiring a moving company from start to finish can cost anywhere between $500 and $6,000. It will be closer to the $3,000 mark if they are packing for you as well. They will use their prime packing supplies. In the end, you get what you pay for. It only makes sense that not putting in the work yourself means paying someone else to do it!  If you don't have these funds to spare, you will be moving yourself!
Be prepared for some hidden costs of moving that can arise
Extra costs to move specialty items
Tips for movers
Temporary storage
Bridge mortgage
New furniture
Changes in insurance premiums
Utility connection costs
Moving is the end of the buying/selling process, and it is an exciting, yet stressful time.  Deciding moving yourself or hiring a professional mover will be determined by which one or two factors are do or die for you personally.  If you cannot physically assist or have no friends who can, you will be hiring a moving company.  If you don't have the extra funds or have an unpredictable work schedule, you will be moving yourself.  Soon you will be in your new home, and the stressful memories of the move will fade.
One additional option is you can pack and move all your smaller items and boxes yourself and hire a moving company to bring over the larger back breaking items. You can have them wrap them as well, or you can buy the proper materials and wrap everything yourself to save a couple of extra dollars. Just make sure you do a good job.
Let me know if I can help your decision along as I have gotten to know quite a few good moving companies in the years I have been in real estate.
Looking forward to seeing you settled in your new home.