We went through both ends of the spectrum of purchasing a new place as well as selling our house with Cris, Janine, and the team. Everything was done in a fast, efficient manner. They were very professional, kept us in the loop along the way, answered questions, and asked for our input as well to meet our goals. Great team to work with to get the job done. Exceeded our expectations, would definitely recommend.
Have a great day!
Sincerely,
John & Arife Marcarian
Great friendly service and communication. The team was knowledgeable and honest. Working with Cris and the team alleviated the stress of selling/buying a home. This is my second time working with Cris and I would not hesitate to call him again for future real estate matters.
Lori Stuart
I just want to reach out and give a big thank you to Cris Kambouris and just say what an amazing agent he is.
We have known him for a few years and when my siblings and I lost our parents and had so much to deal with Cris came to our rescue. He helped us beyond what was expected of him. That was the first time he helped me. Then I returned back to Canada from Europe and needed to find a home but unfortunately not in Windsor, where Cris is based.
My sister contacted him and right away he called me, asked me what I needed, my wants and so on. My problem was I planned to move to Montreal – where I had never been before, needless to say, I didn't know anyone and really was a bit apprehensive cold calling a real estate agent not knowing whom I could trust.
Wow I can't believe how fast Cris worked, and of course, I wasn't even a client but that didn't matter to Cris, right away he contacted some people and expressed my situation and my needs and he led me to a fantastic agent.
Within a few weeks, I found the ideal home and made a new friend. I can't express how thankful and amazed I am at Cris's professionalism, commitment and excellent workmanship he has. He truly is an excellent Real Estate Agent. Caring, thoughtful, committed to helping clients to the best he can. He totally sorted everything out for me even during this difficult COVID nightmare, it didn't stop him. Just unbelievable how committed he was in helping me get what I needed.
Thank you so much, Cris, I will always be grateful.
Sincerely,
Anna Arnone
Thank you, Cris Kambouris and Ashley Ruccolo (Sales Representatives) from the Keller Williams we are so grateful to you for all your support and may God bless you more. Again Thank you very much for everything.
Jeff & Marie
Cris helped Lisa, and I find our dream home and then once ready quickly sell our home over asking price with multiple offers. Cris did a great job navigating us through the buying and selling process. I strongly recommend Cris Kambouris to all my family and friends. If you are thinking of selling call Cris today.
Steve Murray
Cris was wonderful in helping us to sell my mother-in-law's home. As we were settling her estate, we were anxious to sell quickly and for the best possible price. We chose Cris because of his high profile as a South Windsor agent. The house was sold in under a week for above asking and closed without issue. We would highly recommend Cris Kambouris and will likely enlist his services again in the future should need arise.
Maria and Jeff Price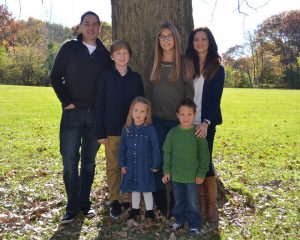 My wife and I would like to express our appreciation and gratitude for the wonderful job you did with the sale and purchase of our home(s). You went above and beyond our expectations. The knowledge, expertise, and advice you provided were extremely helpful. I would highly recommend you to my family and friends as their next realtor and feel good about having had such a positive experience.
Scott & Family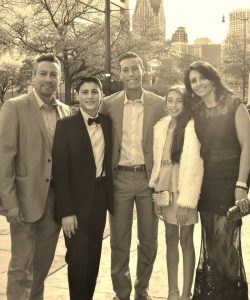 The first call we make when we are thinking of buying or selling a home is to Cris Kambouris. He is always thorough, attentive and extremely knowledgeable. We love Cris and the work he does.
Tony & Lia Cirino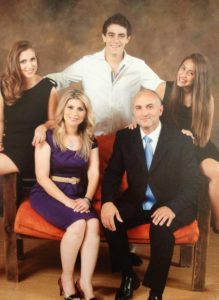 On behalf of my family and I, we would like to thank you for all your efforts and the professional work you put in to help us buy our condominium.
Also, you're follow up after the sale took place is highly appreciated.
We wish you all the best and definitely, we recommend you and your services to all potential home buyers.
Best Regards,
The Attieh Family
After selling my home and always being one step behind someone purchasing a new home, I meet Cris Kambouris at a home he was selling. He automatically became interested in what my needs were for a new home. I gave him all my contact information and Cris emailed back the next day with a listing of homes for sale and asked which ones I would like to see. Surprisingly he set up viewing that very weekend. After the viewings, I decided to place an offer on one of the homes and with Cris!
Patricia L. Mayea – Treasury Manager | Miller Canfield
I've known Cris for twenty years and I can honestly say you will not find a more professional and standup guy for all your real estate needs. If you want the best then you want Cris in your corner when you buy and sell your house.
Derek Elliott & Family
I couldn't have asked for a better Real Estate Agent. Cris always greeted me with a smile, was friendly and professional. He always answered all my questions and concerns and would walk through everything step by step. He made me feel secure that I was in good hands. He helped me reach my goal to find the perfect home in a new city. Cris made feel like I was part of the family. Thank you so much for everything I truly appreciated it!
Maria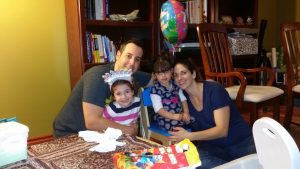 Cris helped us find our perfect starter home and negotiated an amazing price on our behalf. He followed up with any questions and concerns we had and took his time to carefully walk us through the process. We highly recommend Cris and his team. Thanks, Cris!
The Sherman family – Sentry Windows
We first met Cris when he helped my son to buy his first home. We were very impressed by his professionalism and his guidance in helping Kyle every step of the way. When we decided to downsize to our retirement home on the lake, we called Cris of course. He sold our home in only a couple of hours and for our asking price! We feel that we have made a friend for life.
Deb and Jeff Knowler-Lakeshore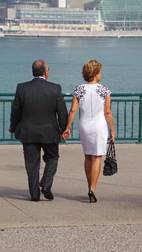 Cris, we can't say thank you enough times for the professional and friendly service you provided. When we finally made the decision to relocate/downsize and purchase a home in the Windsor area, you were there promptly helping us every inch of the way. What a whirlwind trip it was! It only took you one day to figure out what we were looking for and you found the perfect new home for us. You made walking into the next chapter of our life a worry-free experience. Happy Homeowners!
John & Wendy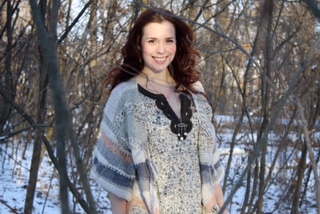 I cannot say enough good things about Cris Kambouris. His ad says first class service from start to closing and that couldn't be more true. He provided me with exceptional service from the first phone call to closing on the perfect house for me and my needs. Cris is truly an expert in all things real estate. He got me the house I wanted at the right price. He also connected me with the best inspectors, lawyer, and contractor. As a first time home buyer, the whole process was easy with Cris!
Jessica – Music instructor and singer
After having our home for sale privately for months, we decided to list with an agent. Cris was highly recommended by a relative and now we understand why. Our house sold in two weeks, and above all, Cris was a pleasure to work with. He was knowledgeable, attentive and supportive throughout the process. We never hesitate to refer him to anyone looking to buy or sell!
The Feghali Family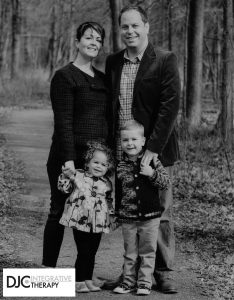 My name is Dr. Magda Piznal and I've had the pleasure of working with Cris on several occasions – professionally and personally. Every time, Cris has worked hard to make these very important transactions effortless and seamless. He or his staff were always available to discuss any matter so we always had answers quick. As for the sell of our house, we sold in days and were very happy with what we received. Cris and his staff are very knowledgeable, always available and very professional. I would recommend Cris to anyone looking to sell, buy or rent.
Photo by: Sarah Jane Photography
Dr. Magda Piznal
Cris was our realtor for the purchase of our first home. We really appreciated how he took the time to get to know us on a more personal level and helped us find the best house to fit our wants and needs. Cris made our home buying experience completely stress-free.Cris is also very knowledgeable about many other aspects with the home and buying experience, We discussed many topics of home renovation, hiring contractors, all the way through products and design. We're so pleased!
Craig & Sara Bessette – Deb's Place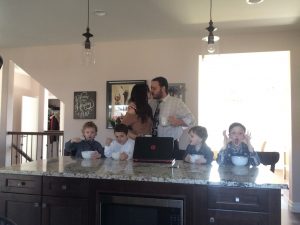 We thank Cris for helping us as our real estate agent for the past 9 years. From buying and selling our first home to helping us find our dream home this past year, Cris was there to offer his professionalism, advice, and wisdom throughout. We could not have achieved our goals without him!" We have, and will continue to refer Cris to our family and friends in need of an agent for their real estate needs.
Joe & Effie Tatti
Cris did a great job selling our parents' house to settle their estate. We chose Cris because he had listed and sold many of the homes in their neighborhood. Our goal was a quick sale and he negotiated a great deal with quick possession that satisfied all involved. We would definitely use his services again and highly recommend him. Thank you, Cris!
Courtney and Mary Hogeterp
I just wanted to thank-you for helping me with my recent real estate transaction. I felt your expertise, sound reasoning, and negotiating skills made the sale of my property happen quickly and without the many pitfalls, one would expect at such a time. I will never hesitate to recommend you to my friends and associates. I really appreciate all you did Cris. Kindest Regards;
Angelo Minato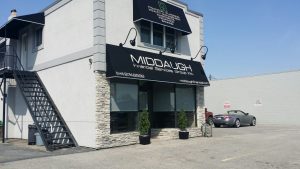 Cris did a fantastic job helping us purchase our first commercial building. He was quick, thorough and patient. He was always available and responded to messages quickly, even completing the deal while on vacation 2000 km's away! His guidance made the process seamless and allowed me to focus on my career and family. Thank's Cris!
Sean Middaugh – Middaugh Financial Services Group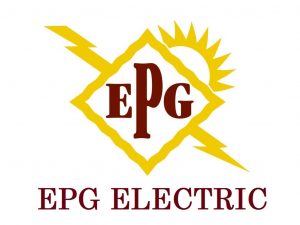 I called Chris to help on a quick sale, Chris did a great job, very friendly and professional. I would recommend Chris to all my family and friends. Great job Chris. Thank you delivered exactly as promised.
Luke Bogdanovic of EPG Electrical Contractors
Thank you, Cris, for assisting us on the sale of our commercial plaza. You are a professional who understands the real estate process very well and each step went very smoothly. It was a pleasure working with you and we would be happy to recommend you to our family and friends.
Julie & Joe Morrone
We listed our home with Cris and were very happy with the outcome. From our first meeting to the sale of our home, Cris eased our concerns and answered all our questions in a professional manner. We believe that with the newest techniques in photography and drone imaging helped show our home and property to its ultimate beauty. This was a game changer. If we ever move again we would call Cris for sure.
Mel and Sue Greaves
Cris was an absolute pleasure to work with. He was very professional, accommodating and friendly. He has excellent expertise in real estate and we would highly recommend his services to family and friends.
Milovic Family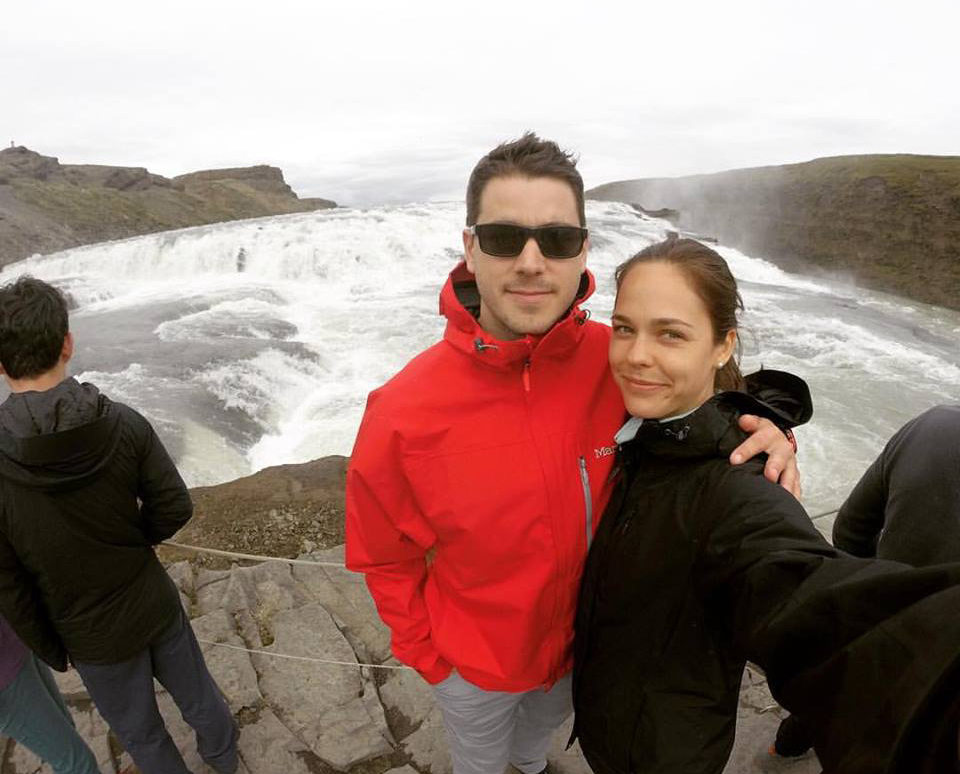 Buying your first home can be a scary process, but thankfully Cris was recommended by a relative. Cris took the time to meet with us on several occasions and was always a phone call away to answer all of our questions. He was very friendly, and a genuinely caring person which put our nerves at ease. I believe that it was his knowledge about real estate and the relationship he built with us that found us our perfect home at the right price.
Rob Labute and Jessica Kipping-Labute
Buying a house for the first time can be a daunting task, but Cris Kambouris made the whole experience as smooth as possible. We would definitely recommend him to all of our family and friends.
Irfan and Samira