How to Make Your Home the Hottest Buy in the Market!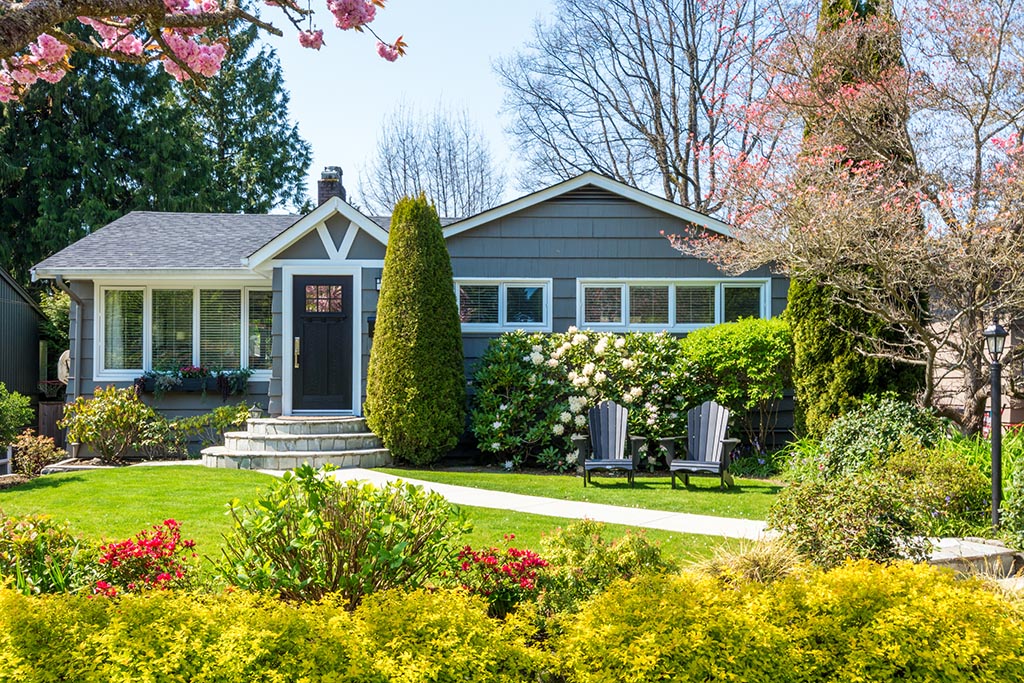 A home is only as good as you make it. In this article, we help you make your home a rockstar listing!
When you are preparing to sell your home in Windsor – Essex Area, you should start with the exterior of your home. It will be their first impression a buyer will see and most home buyers will see your home on MLS first and look at the photos and print out the home to bring to their realtor to set up a showing. If a potential buyer comes and the homes looks nothing like the pictures, that can be devastating to the buyer.
The grass is a great selling feature. Everyone wants lush grass for his or her home. If your current lawn is not great, you may want to consider placing new sod for the sale of your home. Landscaping is another selling feature, people like to move in and not have to worry about flowers and shrubs especially if they are moving in the middle of summer, so if your landscaping is already nice, that will be a great selling feature. Painted doors and decks is another great selling feature. The last thing a buyer wants to do is sand or paint a deck or fence. It is a lot of work, and if you would like your home to stand out, it is a wise decision to paint it before you list it. Sellers will notice this and pay more for a home that is cared for and move in ready. Another important aspect is when multiple homes in the same neighborhood are for sale, the one that may get more foot traffic is the one that has the best curb appeal. It only makes sense right.
Staging is important
It is important to stage your home; most good realtors will hire a videographer and photographer and sometimes even a Matterport 3D mapping specialist. You want to make sure your home is not over cluttered and that all windows are open with beautiful natural light shining in. Make sure table tops, and counter tops are clean and de-cluttered. Bedrooms beds are made, and laundry is nowhere to be found. Buyers are looking to imagine themselves in your space if they feel like a room is too small or they get the impression that their stuff will not fit it will not sit nicely with them. Take all extra things like treadmills, excessive furniture out of the rooms and place in storage. You can also hire a professional staging company, ask your realtor for referrals.
Never be present when potential buyers come visit your home, the buyer will not be able to assess the property comfortable, and if you are around, they may not express the concerns they would at a property where the owner was not present. As a seller, you want to make this process as painless as possible for the buyer, and most importantly you want the realtor to do their job and sell your home. Feel free to leave family photos to create a homey feeling.
Take care of underlying issues
If your home has issues that an inspector might catch, you may want to consider fixing them before you list it for sale. This will make your home more desirable to sellers that it is move in ready and no extra costs may arise after moving in. You may also want to consider leaving big ticket items like appliances, hot tubs, pool tables, and garage built-ins with the sale; this can help your home stick out more especially for first time home buyers who may not have appliances already. You and your realtor can price these items into the sale so you can easily obtain new items when you move to your new home.
Some fixes might be sealing in cracks in the garage floor or lifting sunken pavement, placing insulation in the attic or if you have mould in your basement get it cleaned professionally. Any improvement that will motivate a seller will be a sound investment and typically create a bidding war because your home stands out more than the rest for sale in your neighborhood.
Good luck on the sale of your home!