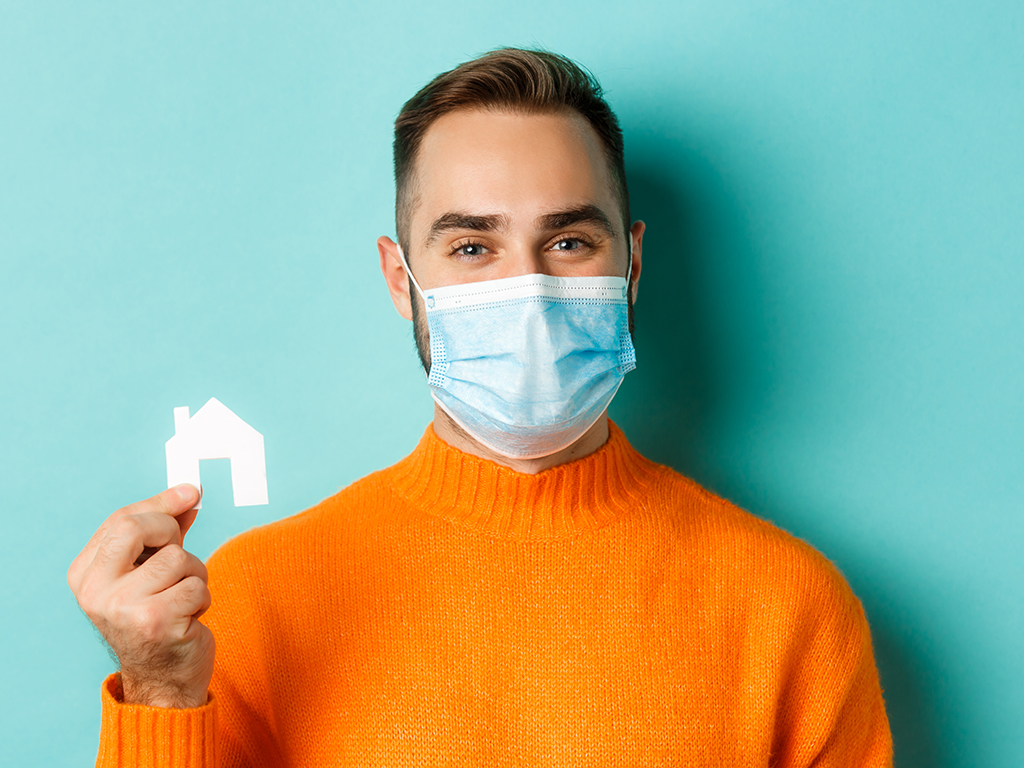 Previewing homes in person during a pandemic can be pretty challenging. Although many places have opened up, we still have to take precautions when outside our residences. Here are some things to know about showing houses safely during the COVID-19 crisis.
Follow Your Province or City's COVID-19 Regulations
All provinces have particular guidelines for business activity at this time. Before showing a home to your clients, make sure you know the state and local safety measures you need to follow. Be aware of the differences between the guidelines for vacant, owner-occupied, and tenant-occupied properties—home showing requirements are readily available online.
BEFORE: Ensure Limited or No Contact
In the past, agents welcomed everyone who shows interest in a home. It is good sales practice but unfeasible today. Now, you need a system for pre-qualifying bookings. Do not conduct regular open house tours at this time.
If possible, ask interested people to do a virtual tour beforehand. It eliminates surface-level concerns ("what does the ceiling look like?" or "how tall are the windows?") and shortens the in-person meeting. Finally, you can request a pre-qualification letter before scheduling a tour. People with letters are definitely in the market—if you request to see one, you eliminate window shoppers.
You can take some of the most crucial measures before the showing even begins. The first thing you can do is request potential buyers to stay in their cars until you arrive. This practice limits contact among parties involved, and decreased contact is a crucial aspect of COVID-19 safety.
You could also request the current tenant or the homeowner to set up the house for a contactless tour. They must turn on all the lights, open all the doors, pull aside window treatments, and open up drawers and cabinets. Doing this enables the buyer to walk through the property without touching knobs, handles, or switches. If the property is vacant, you can implement this step yourself. Remember to wash your hands and put on gloves beforehand.
DURING: Maintain Physical Distancing
Always follow standards for physical distancing. Before you start, make sure everyone has a face masks. Health Canada recommends two or more layers of well-fitted, washable fabric. Gloves aren't mandatory, but they can put everyone at ease.
Have people sanitize their hands before entering. Remind everyone that they must stay six feet away from people not part of their household and avoid hugs, handshakes, and other kinds of embraces. Finally, restrict visitors from sharing pens, phones, or handing each other items during the showing.
AFTER: Sanitize the Property
Ensure that your client's property is safe for them to enter by sanitizing it after an in-person viewing. Clean surfaces with disinfecting wipes—go over frequently-touched areas like handles, keys, lockboxes, and switches.
All following up should be through electronic channels. Don't swap physical paperwork—transactions should be via phone or video chat, and send soft copies of documents online. Keep contact-tracing records of home showings, indicating the date of the visit, names of attendees, and their contact information.
Conclusion
Real estate agents are responsible for keeping properties sanitary at all times. Although regulations are different in every province, you can have a safe and in-person showing if everyone involved follows Health Canada's safety protocols. Preparing for a home showing in a pandemic is challenging, but it is possible!
Trust The Cris Kambouris Real Estate Team to help you find a forever home or sell your home safely during the pandemic. Our team of expert Real Estate Agents, located in Windsor-Essex and the surrounding area, are committed to guiding buyers and sellers in navigating today's real estate market. Schedule a free consultation to learn more today!