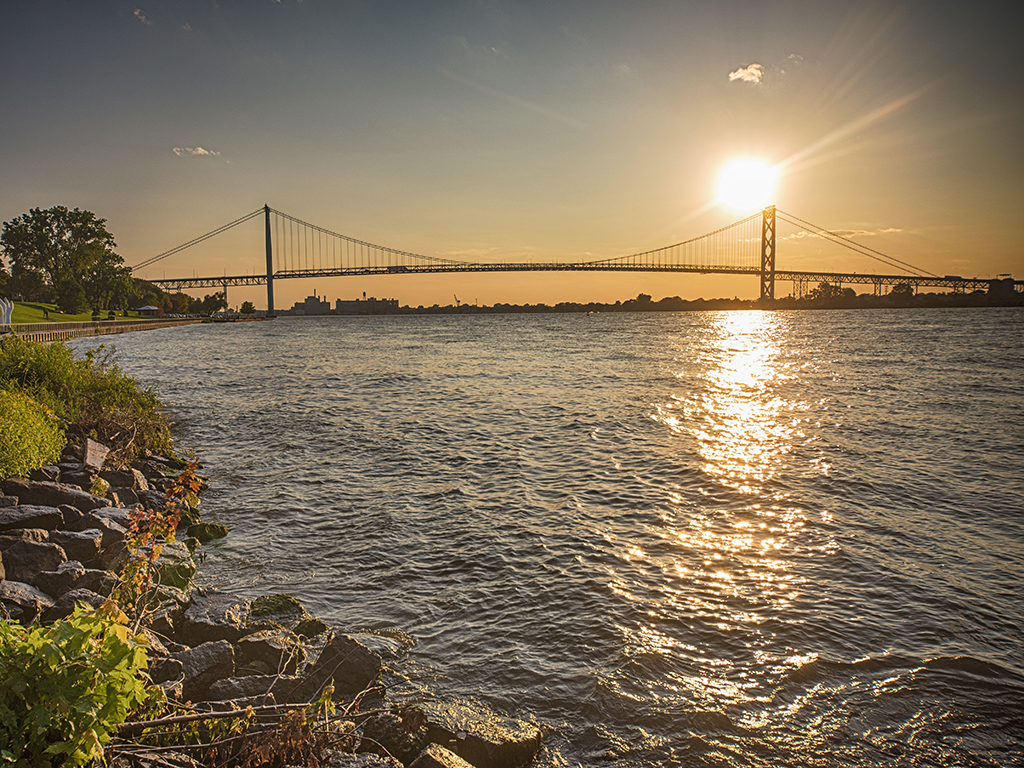 Welcome to historic Walkerville, Windsor Essex, the trendy, hot spot in Windsor Essex that is perfect for young business start-ups.  Walkerville was once was a city of it's own called Walker's Town.  It was founded in 1890 by and was home to Hiram Walker, owner and producer of Canadian Club Whisky. Hiram Walker's vision was to make Walkerville the envy of communities all over North America, and after over a century, this dream is still a reality.
Walkerville is reminiscent of the "Haight Ashbury" district of San Francisco, which makes it a highly-desired neighbourhood to live in. Busy professionals and progressive families enjoy the local vibe that is artsy, eclectic and fun. Businesses are interwoven into the neighbourhoods, which gives the community its character. In the heart of Walkerville's neighbourhoods is Willistead Manor, host to Walkerville's Annual Art in the Park Art Festival (http://www.artintheparkwindsor.com). Other Walkerville annual festivities include BuskerFest, Art Walk, Night Markets, Holiday Walk, Art Walk, & Walk, where local streets are shut down and trodden upon by locals and outsiders alike, to honour the festivities.  Check out the restaurants, boutiques & coffee shops that make Walkerville their home.
Restaurants
The news of a hip new restaurant opening up in Walkerville sends everyone in Windsor Essex into a frenzy. Everyone in town flocks to try it, and they keep going back. Business owners in Walkerville certainly "got the memo" on style and flow because the sense of community is tight.  Late entrepreneur and business owner, Mark Boscariol had this type of vision when he opened up The Willistead in Walkerville (2013)
Other great landmark restaurants that you'll find in Walkerville include
Vito's Pizzeria – Traditional Italian Fare
The Twisted Apron – Comfort food with a twist
Wineology – Windsor Essex first wine bar.
F & B (short for Food & Beverage) – exceptional food & exceptional service
The Walkerville Tavern – "because it's more fun to eat in a tavern than to drink in a restaurant."
Nola's – A taste of New Orleans
Carrots & Dates – Vegan, Gluten-Free & Raw Foods extraordinaire
Walkerville Eatery –known for their handcrafted sliders & wood-fired pizza while boasting Walkerville's history on the walls.
The Carvery – a roasted meat sandwich shop
Boutiques
In Walkerville, you will find no chains or franchises, only quaint & unique boutique-style vendors.  They cover many different business categories.  Here is a list of the fantastic boutiques that call Walkerville their home.
Envy Boutique – trendy men and women's designer fashions
Shop Eco – beauty & wellness, where style meets sustainability
Urban Art Market – local makers and their pieces
Walkerville Artist Co-Op – a gallery showcasing local artists run by its members
Audrey's Closet & Company – upscale consignment & resale
Hodge Podge Attic – one of the largest vintage shops in Ontario
JLM Collections – handcrafted artisan metalwork jewellery & hand-picked nearly new clothing
Jones & Company Vintage – ladies & men vintage clothing and accessories
WKND. – Unique on-trend styles at reasonable prices
Flow Furniture Boutique – functional pieces that delight the senses
Smudge Metaphysical Boutique – healing products, witchcraft & spiritual supplies
Timeless Treasures – thrift & consignment store
Coffee shops & Café's
What says comfortable living like eclectic coffee shops & cafés? Rest assured, you will not find the kind with a drive-thru here, though. Neighbours walk on over and walk thru!  Walkerville's unique coffee shops are in perfect harmony with the style and feel of the neighbourhood.  Enjoy these!
Anchor Coffee Bar – featuring Canadian coffee roasters, homemade baked goods and lunch fare
Taloola Cafe – organic coffee,  tea and wholesome food
Wrap up
Walkerville works in full harmony because support and cooperation come from its residents.  Residents don't venture away when they are making purchases or enjoying the nightlife. Their neighbourhood is their lifestyle. This is the top reason that this hot spot for young business start-ups. You will have the constant support of the residents of the community.  What are you waiting for?  If you are looking to open a business, choose Walkerville!  Contact the Walkerville Business Improvement Association (https://www.visitwalkerville.com/) for guidance and rest assured you are selecting an area that works!