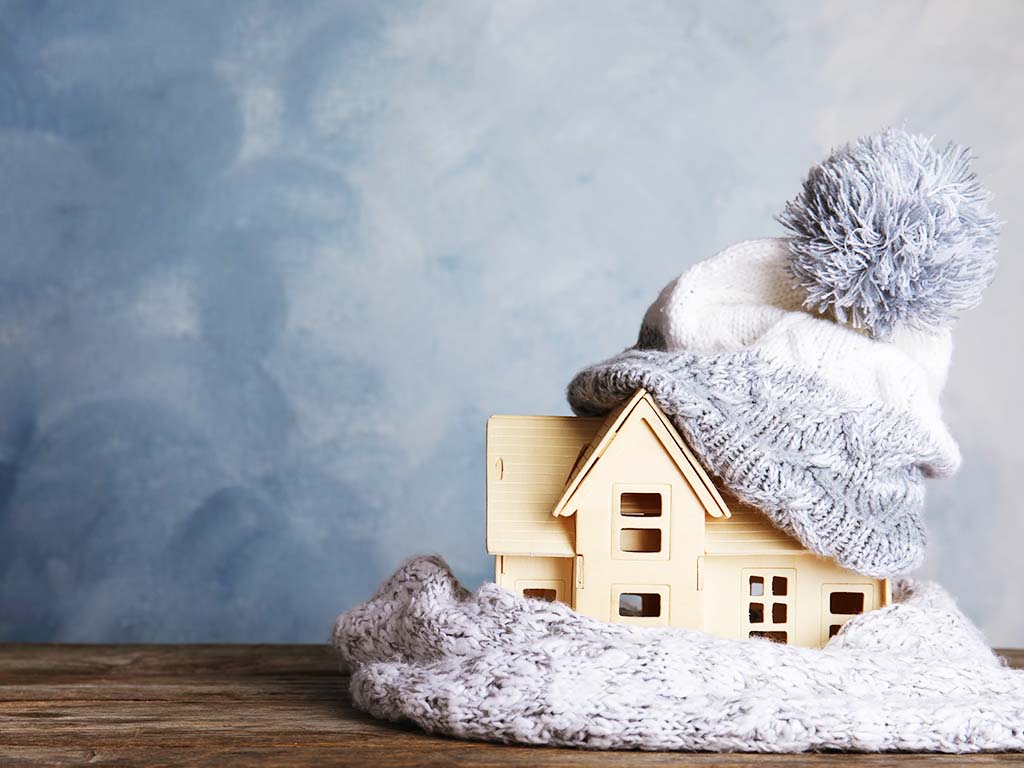 If you've been holding out on that furnace, chances are your significant other is nagging you to turn it on by now.  Winter is swiftly nearing, and homes with ceramic or hardwood floors have been feeling the chill for weeks now. Oh, and that dreaded heating bill!  You can dread it a bit less knowing these 10 hot tips for lowering your heating bill.
1. GET YOUR FURNACE SERVICED
Keep your furnace running at optimal level year after year by having it serviced annually.  While you're at it, check to see if your service provider offers maintenance plans that include repairs, parts, and annual servicing. It's usually right at this time that expensive problems are discovered.
2. INSTALL A PROGRAMMABLE THERMOSTAT
The beauty of today's programmable thermostats is the ability to raise and lower temperature during times when you are away. Be sure to program the temperature lower when you leave for work and overnight. Don't worry about your pets; they wear fur coats all day!
3. BUNDLE UP!
Your mother's good old-fashioned advice here can help save you on your monthly heating bill.  Before turning the heat on for the season or up throughout the season, layer yourself inside the home.  Wearing socks, slippers and a robe or sweater inside your home can take the chill out and keep the thermostat down.
4. CHECK FOR DRAFTS
Investigate around the inside of your home where can drafts sneak in by simply running your hands around doors, baseboards, and windows. If you notice a draft, install weather stripping or a clear bead of silicone. Take it a step further and start closing off rooms that are not used and use clear plastic over windows in those spaces. Also, close off vents in these unused rooms and save the heat for where you spend the majority of your time.
5. INSULATE!
Is your home insulated well?  A good indication is when that first small dusting of snow appears outside, check your roof.  If the snow remains on the roof while the temperature outside stays the same, it is a good sign that your home is insulated well because the heat rising from inside of your home isn't melting the snow outside.
6. SEAL WOODBURNING FIREPLACE WHEN NOT IN USE
This one is simple, just close the flue when you are not using the fireplace.
7. LET THE SUNSHINE IN
During sunny winter days, turn the inside of your home into a summer oasis by opening blinds and curtains to heat your home naturally.  Be sure to those blinds and curtains at night to retain it!
8. SHOPPING FOR A NEW FURNACE
If you are searching for a new furnace, energy efficient natural gas is the way to go.  Be sure to look for government incentives to lighten that financial burden.
9. KEEP YOUR COOL
Consider getting your body used to a cooler temperature, a little at a time.  Start just slightly less than comfortable and everyday lower it a bit and watch those bills decrease!
10. WHAT'CHA GOT COOKIN?
Every evening when you use the oven to cook for your family, don't waste that heat!  Leave the door ajar for the extra warmth in your home.
Implement just one of these 10 hot tips for lowering your heating bill this year, and you'll be sure to see some change in your heating bill but make an effort to put all 10 in place, and you'll have a happier holiday!
Stay warm!